Master Thesis Grant
University Affiliation: Asian Institute of Technology (AIT), Thailand
Research objectives: The objective of this research is to analyze how gender inclusive was the involuntary resettlement process of the ethnic minority communities in the SB4HP, Quang Nam Province, Vietnam.
Significance of research:
The study brings actual voices of women and men in an ethnic minority group such as Co Tu population on their livelihood and gender relations changes in involuntary resettlement areas caused by an international aided project. Being the first attempt on gender analysis in Vietnam, this research draws a detail analysis on gender impacts of hydropower constructions in the country. Subsequently, this research contributes empirically to ongoing discourse on hydropower development in the Greater Mekong Sub region. In parallel, this research will provide an account of efficiency of the ADB's policy on gender and resettlement. This research can be considered not only as a reference for further academic studies on gender analysis, but also a supplementary document for advancing governance and justice by demanding a full Social Impacts Assessment of large infrastructure projects which are in pipeline in Vietnam.
Personal bio: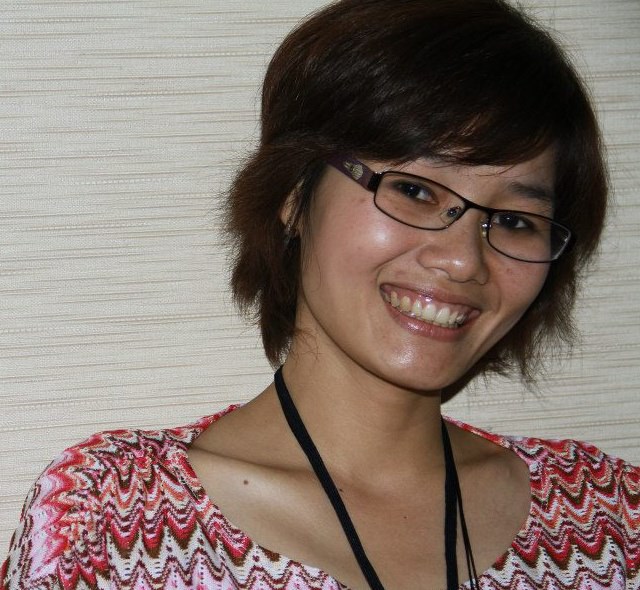 I have just finished my master program in Gender and Development Studies at the Asian Institute of Technology (AIT), Thailand. Still keep working for the Center for Social Research and Development (CSRD), a local, non-profit Vietnamese NGO, based in Hue City, I have worked with vulnerable women to build capacity in decision making relevant to their livelihoods; and to adapt with climate change, and industrial development. To assist CSRD and 2 other organizations coordinate the Vietnam Rivers Network (VRN), I do monitor social impact assessments of hydropower projects in Central Vietnam. My wish is to raise women's voice to stakeholders in approval process of hydropower projects. Social impacts including gender impacts, culture impacts and indigenous people impacts should be considered carefully as well as environment impacts to minimize influences on women, especially indigenous women who are responsible of poverty management in families.