Pontip Vidyavrapat
SHAPE-SEA Research Programme 2018 Grantee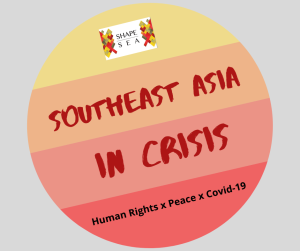 On March 20, it has been reported that in the past 2-3 days, migrant workers from Lao PDR and Vietnam have been travelling from Bangkok by bus to Nakhon Phanom province in Northeastern Thailand. Around 200-300 migrant workers per day return via the Thai-Laos Friendship Bridge border checkpoint. The Covid-19 compelled Thai industries to stop business operations temporarily. This had left unemployed migrant workers no choice but to return home. Some took the opportunity to go back to prepare for the Songkran festival (mid-April). There have been fears of the contracting the virus, as well as, difficulties of accessing medical care and protection in Thailand (Siamrath, 2020).
Government policies pressured Thai factories to cease operations to prevent the spread of the virus. However,  these measures have severely impacted wage earners, as well as migrant workers' welfare and security. With no other forms of security, This directive for self-quarantine is an oppressive proposal that ignores the plight of informal laborers and migrant workers. They are unable to "work from home", hence they will not be able to earn anything. Furthermore, there has been a lack of safety nets dedicated to them . Containment measures will be meaningless if they ignore the situation of vulnerable populations, including non-citizens and migrant workers.
This Covid-19 crisis has just proven that those at the bottom of the chain will continue to suffer. The Thai government has not fully ensured that everyone (both Thai and non-Thai) can be able to access social protectionsm including sick pays, health care coverage, insurance, and parental/other leaves. Efficient, accessible and inclusive safety nets for migrant and informal labor are essential in empowering people to not just contribute to national economy, but also to the protection of public health.
Siamrath. (2020). แรงงานลาว เวียดนาม ทะลัก หนีโควิด แห่กลับช่องทาง สะพานไทยลาว​ ตม.เข้มคัดกรอง​ คาดทะลักยาวถึงสงกรานต์. Accessed on 24 March 2020. https://siamrath.co.th/n/140492