Ng Xinyao
Founder of Alt Advisory consultancy firm. On the community front, she is a Focal Person for the ASEAN Youth Forum; Global Director of the Global Development Initiative, and a 2018/2020 Board Member for the International Women's Federation of Commerce and Industry, Singapore. She can be contacted at ngxinyao@gmail.com.
Skeptic murmurs to calls for help in the thick of covid-19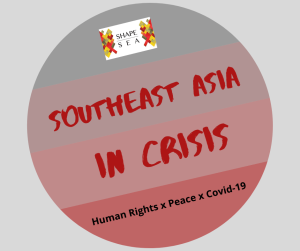 Today (5 April 2020), two calls for resources came from within my personal networks. One was sourcing foodstuff for a disabled home, while the other was seeking four laptops or notepads for underprivileged students.
Underlying the resource calls were the core development of the soon-to-happen Circuit Breaker phase (Singapore Health Ministry, 2020). As of this writing, Singapore is three days away from the Circuit Breaker phase, effective from 7 April 2020 to 4 May 2020, where workers and students are going to 'stay home', reduce social contact outside the household, leaving only essential businesses and services operational.
Some skeptics were very eager to jump on the bandwagon to put off the resource requests as unnecessary, even casting shadows on the requesters end as not having done their fair share of due diligence to obtain the resources from official channels.
Hasn't the government provided the Neu PC Plus program (Roxanne, 2020) to provide computer devices to the needy? Isn't the government already providing funding for the help organisations? Or even, is the call for help real? Maybe it is a hoax to cheat money?
All these above are legitimate. Especially on the chance of the calls being scam programs, as there exists an email purportedly sent from Prime Minister Lee Hsien Loong's personal email account seeking Singaporean's thoughts and contributions to the covid-19 outbreak (CNA, 2020.)
Significance of personal outreach for resources
Many people are of the impression that Singapore is a rich nation with abundant resources, adequate community support programs and that everything works like clockwork. But the heart of the matter lies in supply chain gaps and disruptions – such that those most vulnerable and most susceptible to such times are not getting the resources they need in a timely manner.
When people are hoarding food and supplies to ensure that their families have enough to tide over the period, food banks are rapidly drying wells, spreading resources too thinly to too many needy communities (Ng, 2020.) However, resident homes for the needy, who used to rely on such food sources, still need to feed their residents and the staff. Some of the residents in the homes are incapable of feeding or bathing themselves, much less procure food from supermarkets or food centres. Even if money may not be a problem, the availability of supplies is.
When the Singapore government announced on Friday (3 April 2020) that schools will close and students will switch to home-based learning (Roxanne, 2020) five days later, there was no provision to ensure that the underprivileged students get the access to equipment allowing them to review online content in the confines of their homes. That is, beyond the Neu PC Plus program that would bring the resources to these students a few weeks or maybe even months down the road.
There's a Chinese saying called 及时雨, which translates into "timely rain." A rainfall that brings about bountiful harvests after a period of drought is timely. If it had come later, the crops would have gone to waste. In this particular case, this infers that help not only has to be relevant, they have to be sent timely, in an adequate manner.
Effectiveness of personal networks as urgent gap fillers
Looking back at the calls, I truly believe that requesters had relied on personal networks because available programs and resources even if relevant, were not going to reach the communities who need them on time. In such extraordinary times where systems and programs fail, communities take over, and… Our personal networks become our resources of last resort.
In these two instances, because I can vouch for the authenticity of the resource calls, I have no hesitation to put word out for them. In three hours, samaritans have pledged some 15-20 cartons of food and transferred some funds for the home. By the twelfth hour, the funding had already rolled into four digits. Already, three laptops were brought to the schoolteacher who put out the request. I deeply hope that more help may roll in the next couple of days to provide equipment for online learning to the students.
As a witness with real-life testimonies to share, I believe we will live to tell the tales of unsung heroes during covid-19 to our future generations, because thankfully, they are aplenty in our midst.
Afterthoughts
Today, I made a conscious choice to do what was within my sphere of influence. How far would you have gone?
Further to this, the span of my efforts lasted all of six hours today, with more contacts rolling in on the bandwagon thereafter. How do you suggest we can better foster trust and support among our communities?
References:
Singapore Health Ministry Press Release, (2020, April 3). Circuit breaker to minimise further spread of covid-19, Ministry of Health, Singapore website,
Roxanne, P, (2020, April 1). The Online Citizen
Channel News Asia (CNA), (2020, March 30). Channelnewsasia
Ng, Charmaine, (2020, April 3). The Straits Times
Other information are first hand accounts from people involved and have no published references.