Sensei M. Adorador
Professor, College of Education, Carlos Hilado Memorial State College- Talisay, Negros Occidental, Philippines and Member, Congress of Teachers and Educators for Nationalism and Democracy (CONTEND).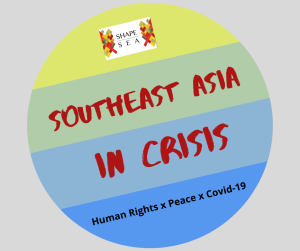 Origins of Activism in the Philippines
Activism has been a product of political unrest, inequality, and social turbulence that happens in society. The history of activism in the Philippines emerged during the reign of Spanish colonizers as a response to blatant disparities throughout the country (Almendral 1988). However, it blossomed during the American occupation in the 1920s and the 1930s. Protests were a manifestation of racial tension between Filipinos and Americans. Street protests began to gain popularity as a method of expressing public discontent due to increasing levels of urban and rural poverty under American rule. After World War II, political protests became the main backdrop of the social movements–mostly peasant and workers' unions re-emerged (Hedman 2000).
In the late 1960s, students began to participate in mass movements and became a cornerstone of Philippine political protest. (Lacaba 1982) Inspired by the westward movement and resurgence of nationalism, college students demonstrated against a spectrum of issues concerning fundamental rights and freedoms of the typical Filipino (Samonte 1970). The change in political current, the inefficiency of the government to address the socio-economic condition of the people, and rampant abuses of power led to this culture of progressive activism. There is a thesis of power in the demonstration of making one's voice heard in a disruptive mass, which governments should not ignore.
Struggling against Repressive State Apparatus
Louis Althusser (1970), in his book "Ideology and Ideological State Apparatuses," stated that the repressive state apparatus consists of the army, the police, the judiciary, and the prison system. It operates primarily by employing mental and physical coercion and violence (latent and actual).
Activists have had a difficult time engaging with government, since the time of Dictator Ferdinand Marcos. Fast forward to the current administration, which has the strongest semblance to the Marcosian brand of governance, Duterte, who initially affiliated himself as an ally of the left, ended up rallying against activists and human rights defenders until today. Duterte's use of emergency powers and gaslighting to control the public under this health crisis is a manifestation of a corrupted state rule by authoritarianism. Even United Nations (UN) Secretary-General Antonio Gutierrez warned against rising ethnonationalism, populism, and authoritarianism and a push back against human rights in some countries. He added that the crisis could provide a pretext to adopt repressive measures for purposes unrelated to the pandemic.
Defending Human Rights and Freedoms during Covid-19
Activism has played a pivotal role as it serves as the citizens' voice in calling for reforms in the government. Mass movements have shaped how the government has been handling this crisis. During this period of restricted movement, lockdown, and crackdowns, activism did not wither, as it shifted to cyberspaces as a means for collective struggle. Before the enhanced community quarantine (ECQ), progressive groups aired their urgent demands in the time of lockdown on social media.
Among them were the following medical steps:
Allocating sufficient funds for free testing, treatment, and eradication of COVID 19 and improvement of health services,
Administering mass testing that is free, widespread, and systematic, and
Increasing the equipment, supply, and personnel of hospitals, among other recommendations.
As for the social-economic steps:
Forbidding layoffs and giving support to affected workers and semi-workers,
Providing emergency relief packs and other support for the poor, and
Controlling the prices and ensuring the supply of essential goods and services.
The government gave in to most of the demands due to public pressure and others through the patchwork of different NGOs and organizations. Netizens continued to clamor against injustices during the ECQ. DOH apologized for the Php 500 per day allowance (Yumol 2020), and far-flung areas like Sitio San Roque in Quezon City has received some relief goods (GMA News 2020). Police released arrested residents who staged a protest over the government's failure to provide the promised aid, and mass testing is finally underway. Despite the mobility handicap due to the COVID-19 pandemic, still, engagement with the masses continues. Many young people who are active on social media participate in political discourse, such as criticizing the government's strategy for distributing goods like Mayor Joy Belmonte (ABS-CBN 2020). They stood against the national government maligning the activities of Mayor Vico Sotto, and slammed the unjust action of the police when they killed former soldier Winston Ragos. They also criticized the deal of government to pay P35 million to Dennis Uy and panned the VIP testing of politicians. (Rivas 2020)
Regardless of the danger, human rights defenders continue their efforts to alleviate the suffering of the poor, marginalized, and neglected by society. They believe that through mass mobilization and the constant call for reforms will bring about liberation, transformation, and empowerment. The shift from practical activism to social activism flourishes because of the lockdown; people tend to engage in social media to reach a wider audience.
Its political formula makes the society and government more aware and concerned with their action of addressing the people, despite people's impression that an activist is a tireless complainer and nuisance. Activism is more than noise and criticisms; it is inciting meaningful change in the name of human rights and freedoms. In the same manner, an activist is both a catalyst and an agent of liberation, transformation, and empowerment for social change. Their protection must be guaranteed while we try to develop a vaccine to eliminate Covid-19.
References:
Abs Cbn, News. 2020. Abs Cbn News. March 20. Accessed April 24, 2020. https://news.abs-cbn.com/news/03/20/20/qcs-belmonte-hits-complaints-of-slow-covid-19-response.
Aldaba-Lim, Estefania Eugenia Jamias, Antonio Perlas, and Roberto R. Sucgang. 1967. "A Cursory Study of the Lapiang Malaya-Its Membership, Organization and Implications to Present Philippine Society." Philippine Sociological Review 15, no. 3/4 151-162.
Almendral, Gemma Nemenzo. 1988. The Fall of the Regime." In Dictatorship and Revolution: Roots of People's Power,. Metro Manila: Conspectus Foundation.
Bernal, Buena.2013 Youth activism: More than just organized action accessed from https://www.rappler.com/move-ph/27023-youth-activism-organized-action
Evangelista, Oscar L. 1985. Barricades on Campus at the Peak of Student Discontent." In University of the Philippines: The First 75 Years. Quezon City: University of the Philippines Press.
Gavilan, Jodesz 2020. UN experts remind Duterte gov't: Targeting activists makes them  vulnerable to violence accessed from https://www.rappler.com/nation/253885-united- nations-experts-remind-duterte-government-targeting-activists-vulnerable-violence
GMA News, Online. 2020. Sitio San Roque residents finally get aid, believe it's because of their protest. April 2. Accessed April 24, 2020. https://www.gmanetwork.com/news/news/metro/732436/sitio-san-roque-residents-finally-get-aid-believe-it-s-because-of-their-protest/story/.
Hartung, William 2020. Duterte uses Covid-19 response to broaden reign of fear and repression  accessed from https://edition.cnn.com/2020/04/20/opinions/duterte-covid-19- philippines-repression-hartung/index.htmlfbclid= IwAR1836r9UqLFVusX8iWt4oLRajRyQgPgHR1WpOM0ecfhcPj4dARc8Fon2cE
Hedman, Eva-Lotta E. and John T. Sidel. 2000. Philippine Politics and Society in the Twentieth Century: Colonial Legacies, Post-Colonial Trajectories. . New York : Routledge.
Lacaba, Jose F. 1982. In Days of Quiet, Nights of Rage: The First Quarter Storm and Related Events. Manila: Salinlahi Publishing House.
Macaraeg, Aaron 2020. 6 relief ops volunteers arrested sans charges accessed from https://www.bulatlat.com/2020/04/19/relief-ops-stalled-by-police-6-volunteers-held-sans-formal-charges/
Macasero, Ryan (2020) #FreeBambi: Artists call for release of Cebu film writer, actor Bambi Beltran accessed from https://www.rappler.com/nation/258514-freebambi-artists-call-release-cebu-writer-bambibeltran?fbclid=IwAR1qOeXLgosUqjLcp7DVy13uVsb0rMiwVkYePnlC1l_NzegHKc0yv2j_Zvo
Palafox, Quennie Ann 2012. The Role of Student Activism in the Philippine Independence  accessed from http://nhcp.gov.ph/the-role-of-student-activism-in-the-philippine-independence/
Rivas, Ralph. 2020. Dennis Uy declines P35 million from gov't for quarantine ships. April 22. Accessed April 24, 2020. https://www.rappler.com/business/258746-dennis-uy-2go-declines-government-payment-coronavirus-quarantine-ships.
Samonte, Quirico S. 1970. "Student Activism and National Development: The Philippine Setting." The Journal of Educational Thought (JET) / Revue De La Pensée Éducative 4, no. 3 161-173.
Yumol, David Tristan. 2020. CNN Philippines. march 28. Accessed April 24, 2020. https://cnnphilippines.com/news/2020/3/28/doh-apologizes-volunteer-health-professionals-daily-allowance.html.
Websites:
https://www.aljazeera.com/news/2020/04/dead-duterte-warns-violating-lockdown-200401164531160.html.
https://www.amnesty.org/en/latest/news/2020/02/philippines-free-senator-and-end-attacks-on-human-rights-defenders/
https://www.civicus.org/index.php/media-resources/media-releases/4269-philippines-raids-on-ngo-offices-arbitrary-arrests-of-activists-and-freezing-of-accounts
https://cpp.ph/statement/antique-honey-gatherers-not-npa-arrested-by-61st-ib/?fbclid=IwAR2ZxRLklFzF2_RjezKOE4Ndw6OanuDHu2bevzeWdlJJqHxDnWsqMXdQqRo
https://www.officialgazette.gov.ph/edsa/the-ph-protest/
https://www.officialgazette.gov.ph/edsa/the-ph-protest-appendix/
https://theconversation.com/leading-an-online-social-movement-requires-offline-work-132618
https://thediplomat.com/2020/04/the-philippines-coronavirus-lockdown-is-becoming-a-crackdown/
https://www.theguardian.com/commentisfree/2020/apr/20/the-global-pandemic-has-spawned-new-forms-of-activism-and-theyre-flourishing
https://mashable.com/article/activism-on-social-media/
https://www.panaytoday.net/2020/04/20/military-men-kill-peasant-leader-in-iloilo/?fbclid=IwAR3MqaFf8aUeqpWbXbVWP3IFFSsOU4nX7hfCUrhHsUCWHOHLDJUl4wiSa8w
https://peoplesdispatch.org/2020/04/02/in-the-philippines-president-duterte-threatens-activists-with-police-firing/