Lorena L. Sabino, PhD
Assistant Professor
Department of Social Faculty and Forest Governance
College of Forestry and Natural Resources
University of the Philippines Los Baňos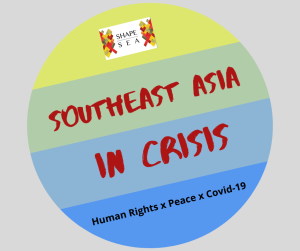 The severe acute respiratory syndrome coronavirus 2 (SARS-COV-2) is an invisible enemy and a great equalizer that has affected everyone regardless of gender or age, social status and economic capacity. This present day pandemic has placed a great burden on the public health system and the economy of many countries, including the Philippines.
The country's first case of novel coronavirus 19 (COVID-19) infection of a Chinese tourist was publicly announced on 30 January 2020. The announcement fueled anxiety as a possible spread of the virus had suddenly hit home. Report of the first local transmission in 7 March 2020 even heightened fear and worries throughout the country. Such case compelled the government to enact measures to contain and prevent further transmissions. Now, the whole country is in a state of public health emergency. Under such condition, several measures were instituted to "flatten the curve" of COVID-19 cases. These include restricted public movement, ban on operation of public transport, establishment of community check points, suspension of work and classes, cancellation of both local and foreign travels, prohibition of mass gatherings and closure of non-essential shops/businesses.  The Filipino people, particularly informal workers and daily wage earners, were unprepared for this quarantine.
COVID-19 is draining not only the country's resources but also affecting people's psycho-social health. Frustrations and anxieties are being felt by many Filipinos, mainly due to the underwhelming efforts by the government to beat this health crisis. Had the government carried out preventive policies much earlier, virus transmissions and deaths, which now had reached 1,546 cases with 78 casualties, could have been prevented.
Knowing that COVID-19 is highly contagious and that asymptomatic infection exists, raises fear and anxiety among the people. More so, with the possibility that the disease may last longer than expected given the limited resources to treat it. Apprehensions arise when people think of not being given the needed treatment due to limited health care facilities and workers. The lack of quarantine areas and hospitals for COVID-19 patients had forced persons under monitoring (PUM) and persons under investigation (PUI) to practice self-medication and self-quarantine. This places members of their families, the medical workers and people they come in contact with at high risk of being infected.
Treating COVID-19 patients had also caused anxiety amongst medical frontliners, who also have to confront high risks of infection and depleting stocks of personal protective equipment (PPE). In fact, many of them are already infected and are under quarantine. Unfortunately, nine had already succumbed to the disease.
Unavailability of food and other basic necessities is normalising, gravely affecting daily wage earners and their families. Suspension of public transport and closing of "non-essential" businesses have made it more difficult for them to fend for their needs. The sudden declaration of a state of public health emergency gave every Filipino very little time to prepare.
Mitigating measures should ensure availability, accessibility and affordability of basic goods and other services to alleviate the public from fear and anxiety. Moreover, provision of support should not be politicized and equitable distribution of medical services must be exercised. The Philippine government's strict and military-based approach has proven to not only be underwhelming, but it could also potentially enable gross violations of rights and freedoms. Transparent, accountable, and rights-based solutions, together with public compliance and cooperation, should be implemented immediately in order to effectively beat COVID-19.
References
Department of Health (DOH). https://www.doh.gov.ph/2019-nCoV.
Community Quarantine over the Entire Luzon and Further Guidelines for the Management of the Coronavirus (Covid-19) Sitution. https://www.officialgazette.gov.ph/downloads/2020/03mar/20200316-MEMORANDUM-FROM-ES-RRD.pdf
Epidemiology Bureau, Department of Health (DOH), Philippines. Updates of Novel Coronavirus Disease (Covid-19). https://www.doh.gov.ph/2019-nCov
Proclamation 922. Declaring a State Public Health Emergency throughout the Philippines. https://www.officialgazette.gov.ph/downloads/2020/02feb/20200308-PROC-922-RRD-1.pdf
World Health Organization (WHO). Coronavirus disease (COVID-19) in the Philippines. https://www.who.int/philippines/emergencies/covid-19-in-the-philippines.