Murugan Rajoo, PhD
R & D Specialist (Mathematics Education)
SEAMEO RECSAM
Jalan Sultan Azlan Shah
11700 Gelugor, PENANG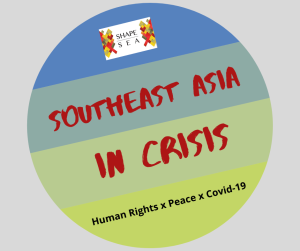 The straining of the health system in more than 203 countries, areas, and territories is due to the outbreak of the COVID-19 pandemic. As of 10 April, the coronavirus disease, also known as the COVID-19 outbreak resulted in 1,632,577 confirmed cases, of which are 97,583 confirmed deaths are recorded. Malaysia registered its first case of COVID-19 on 25 January 20201. This paper looks into the COVID-19 mitigation policy in Malaysia.
At the national level, the Government has started a program to increase public awareness through various channels such as news and social media on ways that we should practice to prevent COVID-19. However, the number of infected cases keeps increasing. Such a spike in cases sent the Government a strong warning, which prompted leaders to look into the matter seriously. On 16 March, the Malaysian Government announced the Movement Control Order (MCO) for two weeks from 18 to 31 March to reduce the increasing positive cases through social distancing and a few other methods such as closing down the schools and universities. Only essential services are allowed to operate2. Looking into the forecasting growth of positive cases COVID-19, at 1,796 on 25 March. The Malaysian Government extended the MCO for another two weeks until 14 April. The Malaysian Government initiated several measures such as by designating hotels as quarantine centers, detecting the infected people through testing, and conducting contact tracing to the people who are involved in public gatherings or close contacts. Besides, the Government also advises the people to self-quarantine at home, especially those who returned from overseas.
During the MCO period, the Government also bans all gathering events and school activities. By practicing social distancing, the spread of the virus is believed to be able to reduce, however it is still premature to claim it as a success as it needs to be coupled with other factors. On 27 March, Prime Minister Muhyiddin Yassin launched an Economic Stimulus Package (ESP) known as a care package worth RM250 billion. Of these, RM128 billion is allocated to protect the welfare of the people, RM100 billion to support businesses, including small and medium enterprises (SMEs). The entrepreneurs are also given opportunity to apply for loans starting from April to December this year. At the same time, the Central Bank of Malaysia also requested all banks to give moratorium for all customers. The policy is expected to benefit the various groups, including taxi drivers, farmers, fishermen and others. The Government allocated special funds between RM100,000 and RM200,000 to farmers' and fishermen' organizations, these two main groups are believed to be capable of establishing short-term agro-food projects within three to six months to ensure adequate food supply for everyone.5 For the household with an income of RM4,000 and below, the Malaysian Government allocated RM1,600 to almost four million households6.
According to the World Health Organization (WHO), all countries should recognize essential programs that should be prioritized in their efforts to preserve the quality of service provision and make rational shifts to ensure that increasingly scarce resources deliver optimal value to the community7. They are also required to follow the rules, especially in hygiene practices, and to provide sufficient healthcare supplies for the people. This requires careful preparation and well-coordinated intervention between the governments and healthcare facilities and management. Apart from that, accurate information is crucial in this pandemic to avoid any form of panic among the people. This is particularly important to ensure the continued balanced state of people's emotions in which will help the Government to continue to implement the programs more effectively.
In conclusion, we need to continue to be cooperative with each other to overcome this pandemic together. The readiness of each individual to perceive issues positively, acceptance of justified action, cooperation, and mutual effort is crucial for us to overcome COVID-19 successfully.
References